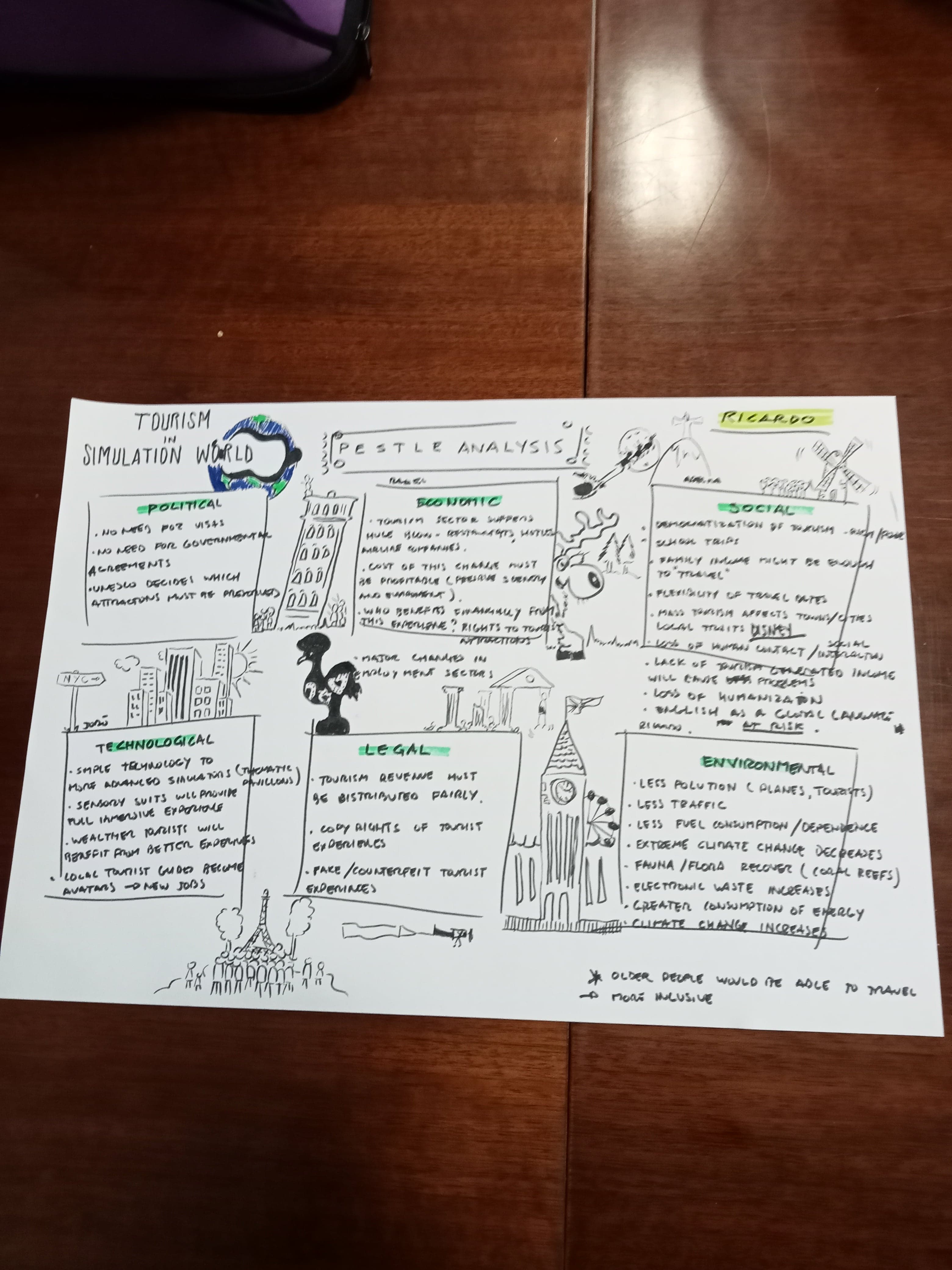 Demola Portugal: Week 6 of Projects
Majority of the process for the participants of Demola Portugal program has now been completed – there are only a couple of weeks to go before the final reports will be submitted and the official project work is done. All projects will come to an end before Christmas, but there are many things yet to explore and wrap up.

The student teams are now heading towards the end of the process, as they are looking into Future Phase on week 6 of the process. This week the teams are tackling into Future stakeholder personas. This far they have already submitted a Present phase report, where they have described the current state of their project topic and the selected target groups in it. 
This week, once again, our Demola Portugal facilitators from 14 different polytechnics met in two locations for two-day boot camps. The training for these facilitators has now reached week 10, and the topics of the boot camps focused on future states and partner discussions. Thank you, Polytechnic of Santarém and Polytechnic of Porto for hosting this week's boot camps! 
From boot camp in Santarém. Photo: Polytechnic of Santarém
From boot camp in Porto. Photo: Paulo Portovedo


New approaches and flowing teamwork
Patrícia Alexandra 
Correia Ascensão, professor of Communication Sciences in Polytechnic of 
Portalegre, is a facilitator in a project called 'The Growth of News Desert a
nd the Future of Local Media'. There are five members in her team, 
two of which are students of her own and three from the polytechnic of Leiria. The 
team has been working online through the whole process. 
"Our project is about the meaning and disappearence of 
local media, the local newspapers, TV and radio programs. We live in a 
country where life's very asymmetric between the coastline towns and the town in 
the rural areas. Where I live, in a rural area, we have a lot of 
problems; economical, social, cultural.The lack of local media has its own effects. Our topic i
s currently relevant in other 
countries as well - United States, Brazil, other countries where
 local newspapers and radio stations are closing."
Correia Ascensão describes her team as a very motivated, autonomous and responsible one. "In our meetings I don't need to be there just to tell them what to do, on the contrary - our meetings are mostly discussions about the topics. They make an extremely good team. Only two of the participants are students from my own unit, from communication and journalism. The other three are not from that area. And I think this is very interesting because they give me some insights that I never thought about because they have other points of view. Two of the students are from tourism, so they focus on some aspects that I myself haven't focused on. One of the students is from our audio, visual design and multimedia and that's a whole different field as well. They all bring me other points of view and new approaches that I never thought about before, although I am very familiar with the research around the topic. I have been very surprised by some of the insights and conclusions the team has made."
'The Growth of News Desert And the Future of Local Media' team: Rita Nobre, Juliana Ramos, Joana Caetano, Paula Mayumi Miazaki Abekawa, Ana José and their facilitator Patrícia Alexandra Correia Ascensão.


Correia Ascensão reflects on her role as facilitator in comparison to being a professor:  "As as long as we are working, I think my role is about staying very quiet and it's simple for me because they are really a good team. I don't need to tell them what to do every day. They are very responsible and keep up with the deadlines. Our meetings are informal conversations about the topics, what they are doing and what they are feeling.

I was a bit apprehensive at first about how everything would work out. I thought the project would take a lot of my time. And, of course, it is taking a lot of time
but I'm not worried about it anymore. It is very rewarding and interesting. I think it's a very positive experience. I'm very, very happy to have joined the project. It has been a great learning process of new approaches, new points of view, new methodologies."
The last and the most important question to Patrícia: How are you and your team going to celebrate the finish of the project?
"Well, I invited the whole team to Portalegre! It would be wonderful if they would meet face to face at the end, I think they could become friends. All in all, I am curious about what the ideas are that they will bring in the end because they are really creative and they are very motivated. I'm very happy and I'm very sure that the project will be finished with good  results."
See all stories
Basic information
Type
Articles
Date of publication
24/11/2022
Created by
Ida Riikonen
Sharing is caring!
Share this event with anyone you think would be interested.