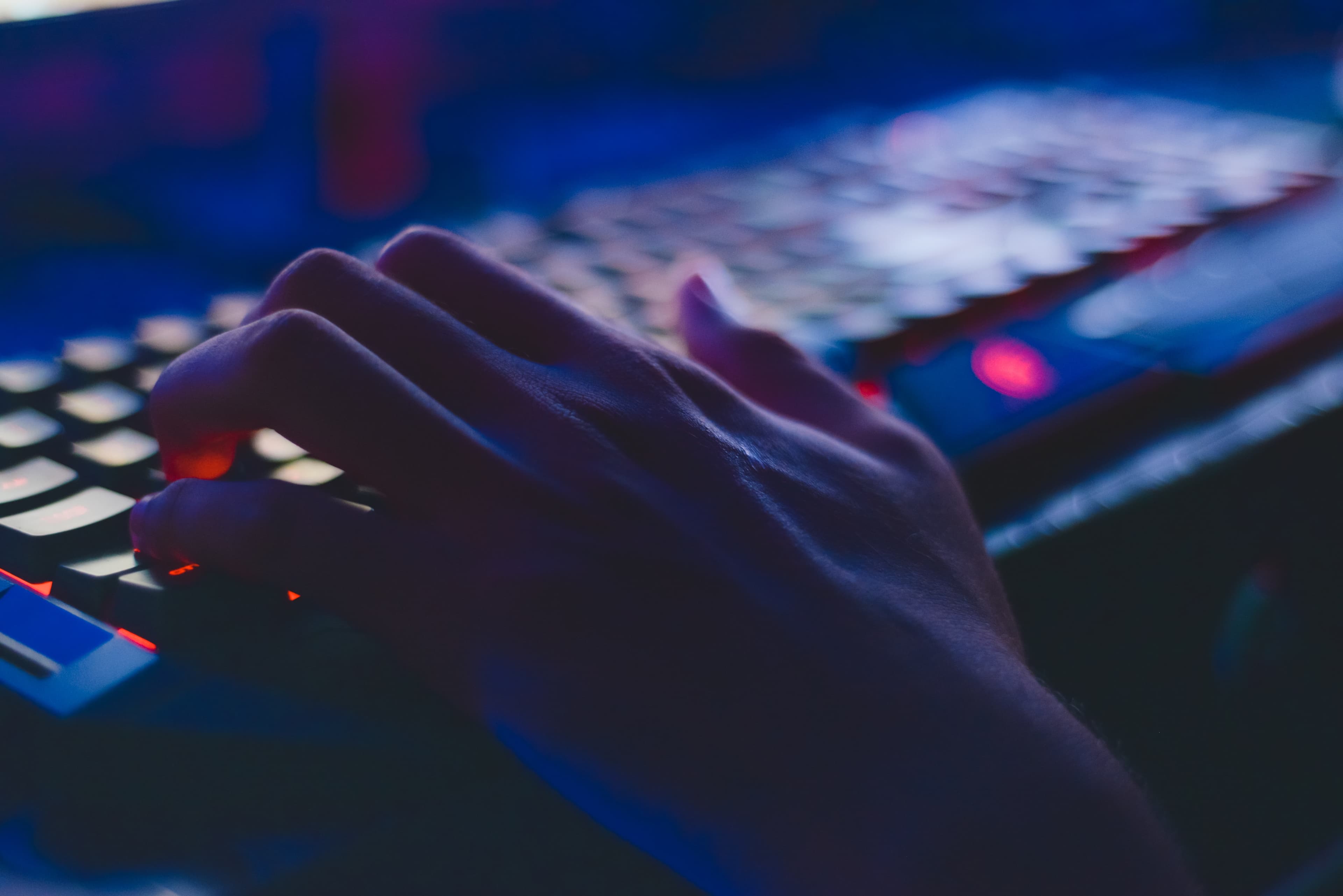 DemoTalks: E-sports today and tomorrow
In our very first DemoTalks session on Friday 27th of August, we discussed e-sports. The inspiration for the topic came from our 'E-sports for All' project design team: Aleksi Pannula, Yang Jiang, Sherry Chen and YiXin Song, who had discovered inspiring findings during their project. We invited external experts to join the discussion with us: Niklas "Nihvu" Hirvelä, Professional E-sports Trainer and teacher at Ahlman, Janus Pitkänen, Program Coordinator in E-sports Business at Kajaani University of Applied Sciences and Aleksi Pannula, Master of Arts in History and a member of 'E-sports for All' team.

.
UNSUSTAINABLE BUSINESS MODELS? REVENUE STREAMS AND TAKING LOSSES

Gaming industry has grown dramatically in the past years. The growth happens not only in terms of revenues, but also in terms of the viewer numbers, new players and ticket sales. Quite often we cannot even see how much companies have invested in the industry.
"The companies who own the e-sports teams are not actually making profit but sacrificing theirs investments and taking risks, even if they are not getting anything out of it. But the promise is that this will be the next big thing and the money is there to be collected at some point. I see e-sports now as an investing space", states Janus Pitkänen. 
The current state of revenue streams in the industry is that there are not any standard models or general perception on what is acceptable or equal. "It is definitely not standardized. The game developers own the IPR to their games. Some of them let the tournament organizers do things more freely, whereas some are very strictly controlled. It is very much dependent on what sort of contracts are made between the parties", says Pitkänen.
Groundbreaking professionals can make millions from winning matches but there is no middle class income in e-sports, which makes it difficult for larger mass to practice it as a profession. We have seen a paradigm shift towards content creation organizations though, which is actually a wise move. Niklas Hirvelä states that "The teams need to understand how they will make money. They need to sacrifice their practice time for creating content for the sponsors".
Organizations are not just buying the professionality and the performance of the players, but the creative content as well. It would be risky to bet everything on the performance; now organizations still have the content even if the players would not perform well in tournaments. In traditional sports, on the contrary, the performance comes first and the content creating comes after the athlete already has created a professional career.
COMMENTATORS AND SPECTATORS
One finding Aleksi Pannula and his team discovered, based on their interviews, was that the commentators really need to balance between explaining the basic and the advanced mechanics and tactics. Advanced spectators will get frustrated if commentator constantly explains the basic tactics that are taking place. To open up the game for larger audience, there is a need for explaining the basics as well – if the audience is relatively new to the game, all terms and call outs need to be explained in more detail. Some games, take some fantasy games, have so many skills and terms used in them that not even experienced players know them all if they are not specialized in those games in particular. "But if the audience is familiar with the game, it's all about the hype for the commentators, as in traditional sports", Pannula comments.
What if there were commentators of different levels in e-sports, then? In traditional sports the commentators in Olympics explain the very basics of the sport to keep the audience on track, whereas the level of thoroughness might vary when you watch a match on some specific sports channel. The tools are there already: e-sports can utilize Twitch streams or other channels for broadcasting, the question is on how to implement them.
CAREER PATH TO PRO AND BEYOND
People have now begun to understand that gaming is a potential hobby for kids and that some of them can even go professional and earn decent level income. Not all parents are yet ready to invest and mentally accept e-sports as a potential career option, though. Niklas Hirvelä tells that when the e-sports study program started at Ahlman, people had a lot of preconceptions about the program. It might require a generation shift to make a difference on the mental acceptance on a larger scale. 

There is not one specific career path to follow for an e-sports athlete. In traditional sports, the career development typically starts from junior leagues. Talented athletes might move abroad to develop their skills and practice with other super talents. In e-sports, the players typically start playing at home with their friends and, if they are way better than their friends, look for other players on their level to play with. "There is rarely junior level support or hobby teams to join in e-sports. Nowadays there are vocational schools, such as Ahlman, where you can study gaming, but other than that, there are not a lot of options for young people under the age of 16", comments Janus Pitkänen.

There has been a rise of gaming clubs among youth, but the industry still lacks coaching services. In the future there might be junior development paths in e-sports, but today we simply don't have enough educated coaches. The field also needs more premises for playing and coaching. Coaching service prices needs to be lowered. "People try to plan their careers and their way to the top, but the paths are actually more random nowadays", states Niklas Hirvelä. There are as many paths as there are players. 
COACHING
The traditional role of e-sports coach is an analyst who analyses the previous matches of the teams and their opponents. But the role is changing and becoming more comprehensive, including tasks, such as scheduling trainings and tournaments, mental coaching, individual listening and overall life planning support. Mental coaching in e-sports is important, since the players are usually young and they might struggle with professional competing – overcoming public losses and taking care of their mindset.
How much time do the young players need to invest in playing if they want to become pro, then? "We are all unique in our capabilities and personalities. Some of us can find a perfect rhythm for gaming and be the best version of gamer only with four hours a day", Pitkänen says. "Some people get the self-confidence from playing 10 hours a day. At some point that might become counteractive. As a coach, my responsibility is to find out what the best way for each individual is. The most important thing is that the player is focused and as interested in the game as possible when they are playing. If you are not interested, not rested well enough, it will affect your practice", Pitkänen ends.


Link for the full session:
https://www.youtube.com/watch?v=K9A4Mo6Is0Q
If you have any questions or comments feel free to contact jere@demola.net 
See all stories
Basic information
Type
Articles
Date of publication
01/09/2021
Created by
Ida Riikonen and Jere Wessman
Sharing is caring!
Share this event with anyone you think would be interested.