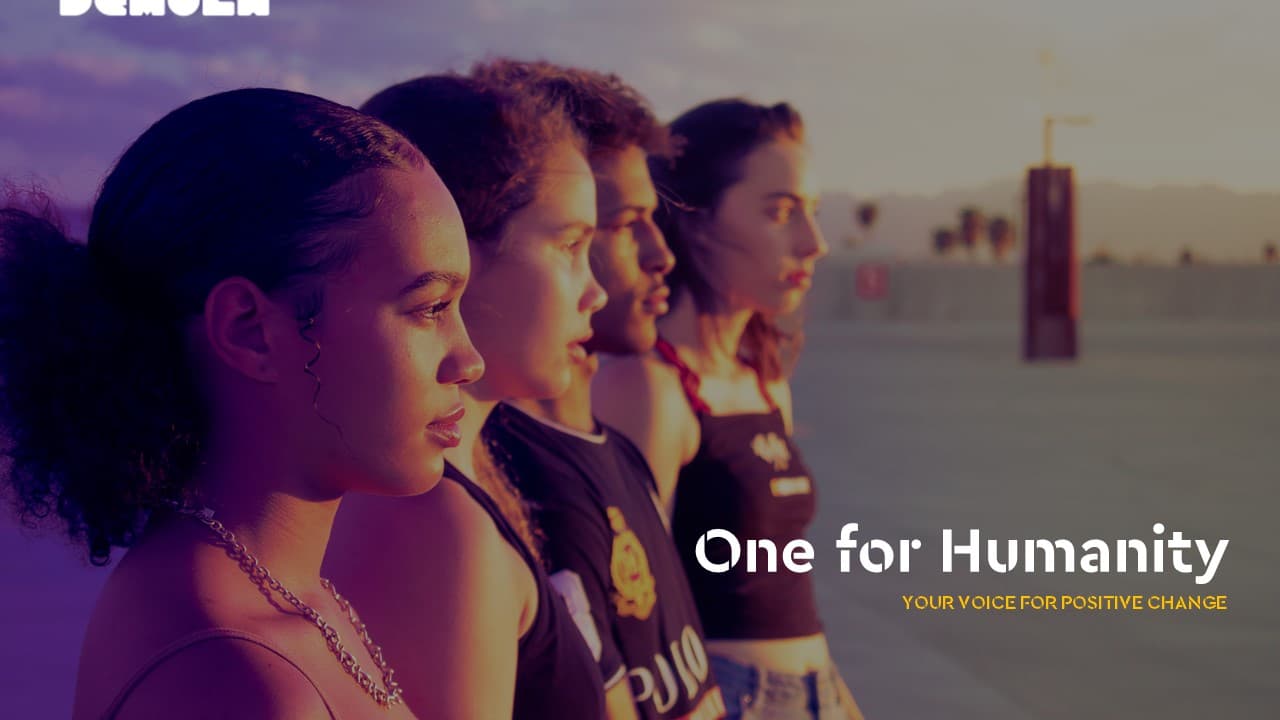 One for Humanity – a Democratic Network for the Voice of Generation Z
Demola Global has launched One for Humanity program for the second time, this time in partnership with the Ministry for Foreign Affairs of Finland. This global program offers a platform for the voice of the new generation.
Climate crisis, polarization of the societies and economic inequality, along with many more global challenges, demand intergenerational collaboration. The voice of the generation Z cannot be ignored in decision-making, nor should the ability to look into the future be dependent on location or educational background. One for Humanity invites themost motivated and curious students around the world to join the network of global change.

In One for Humanity, the discussion is based on six thematic topics, which are: Planetary Emergency,Multipolarization in our Societies, New Drivers of Wealth, Human Beings in the Modern World, Time After Data and Difference-making Technologies.

More specific project topics are created under each of the thematic topics. Hundreds of teams will start working around the themes during 2021. Global, multidisciplinary student teams will go through the refined Demola process together with the co-creation experts of Demola. By the end of the year, One for Humanity will form a network of thousands of motivated generation Z representatives.

The aim of Demola is to contact global decision-makers and create positive change for the future and to summon the findings of One for Humanity to be used in building a better world.
"One for Humanity is a powerful example of Finland's leadership at the global level in bringing together young people to resolve the pressing challenges of the future", says Ville Skinnari, Minister for Development Cooperation and Foreign Trade. 
The aim is to find significant organizations around the world to create more impact with the project outcomes — to bring the voice of the future forerunners into discussion. Demola wants to challenge the decision-makers: Are you ready to listen?
See all stories
Basic information
Type
Articles
Date of publication
12/05/2021
Created by
Ida Riikonen
Sharing is caring!
Share this event with anyone you think would be interested.