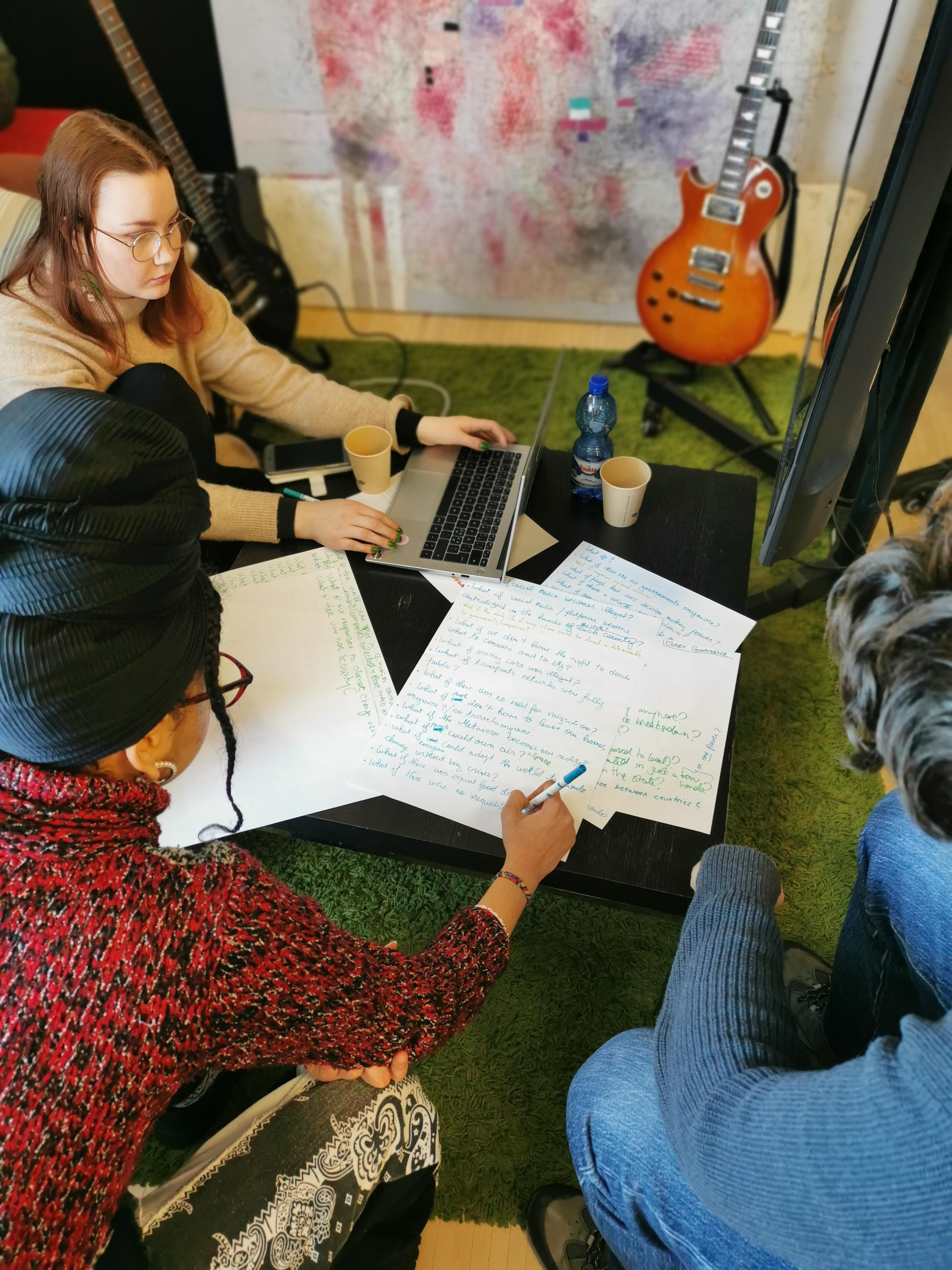 Spring Projects Have Kicked Off All Around the World in Our Hubs!
During the last three weeks, over 200 teams have started their project work in Demola's hubs around the world.

After a long time of simply online-only projects, Demola teams around the world have finally the chance to get together in person. In addition to the ongoing online projects, we have started to run our "local", but still very much international and globally connected projects in Glasgow, Riga, Hokkaido, Szeged, Tampere and in several locations around Portugal.
In our "home base" (the place where everything started back in 2008) Tampere, Finland, we currently have 11 teams starting their week 4 of the process, demo-building phase. In these 11 multidisciplinary teams there are altogether 48 students from Tampere University and Tampere University of Applied Sciences taking part. The level of internationality in the teams is very high, since there are people from at least 20 different nationalities or international backgrounds in them. Also, the study fields vary from political sciences to foreign languages and education, from material technology studies to business and everything in between. The topics that the teams are working on handle for example home automation, local food supply chains, building a more sustainable Tampere, closer governance and many more. 
Focused listeners in Demola Tampere Kick-off.
In our Portugal program, there are around 140 projects running in 14 different polytechnics around the country at the moment, currently enjoying their Easter break but soon going to be working on Empathy Maps and Design Insights. As their facilitators, there are around 160 polytechnic professors who are simultaneously being trained by Demola's co-creation experts to run the process. Some hot topics in the projects at the moment are inclusiveness of culture, sustainable tourism and digital nomads. Teams are working with partners from small and medium-sized companies, organizations, NGOs etc. 
The team from 'Active Choises: a Way for Sustainability' in Viana do Castelo, Portugal. 
As for the very first official round of Demola Scotland projects, there are now 5 teams working at the University of West of Scotland premises in Glasgow. The projects are started as part of the UWS Kick Start - Student Innovation Programme, and the topics handle open banking, pricing models, urban farming and food supply chains, human-centricity and AI at work and sustainability reporting.

In Latvia, Riga, there are eight teams working on, for example, well-being data, circular economy, future of work and education and personalized nutrition.
In Szeged, Hungary, there are 4 project teams working on gamified learning, experience economy, working life skills and the future of university education.
The next projects in Demola Hokkaido will start running later in April.
In addition to local hubs, there are 11 online projects running with some local twists; for example in Demola Namibia, there are local events organized for the students at Namibian University of Science and Technology, who are taking part in the global online projects. There are also four projects running mainly online in the EUGLOH program, where there was a possibility for students from 9 universities around Europe to take part in the projects regarding global health.
None of the teams need to start from scratch, since they are offered background information about their project topics, based on the insights the Demola Global expert team has picked up from the previous project teams' findings. Also, the international community is always there as a supportive element; All the currently running teams are connected to each other since our co-creation experts facilitate global thematic groups. Teams have a chance to meet other teams on a weekly basis to share their insights and discuss in thematic groups. 

See all stories
Basic information
Type
Articles
Date of publication
29/03/2023
Created by
Ida Riikonen
Sharing is caring!
Share this event with anyone you think would be interested.